Diplomate, American College of Veterinary Emergency & Critical Care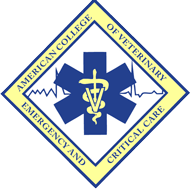 Dr. Greer has extensive experience in, but not limited to, the stabilization of severe traumas, intoxications, mechanical ventilation and pain management. As a criticalist, her interests include emergency ultrasound techniques, sepsis and postoperative care.
Dr. Greer is a native Missourian but her family traveled internationally extensively during her childhood. She returned to Missouri to complete high school and then graduated from Union College in Lincoln, NE. After receiving her Doctor of Veterinary Medicine from the University of Missouri College of Veterinary Medicine, Dr. Greer returned to Lincoln accepting a position as an assistant professor of biology at Union College. During the summers, she worked full time in a mixed animal private practice in Missouri and during the school year, part time in a small animal practice in Lincoln. After five years of teaching and working in private practice, Dr. Greer took an internship at the Animal Emergency Center in Glendale, WI. She returned to the University of Missouri College of Veterinary Medicine to complete her residency in emergency and critical care, concurrently earning a Master of Science degree.
---